Hello and welcome to the Customer Hub. Our unique hub solution has been created to become one single platform connecting Ligentia Customer Teams and your organisation. Through the introduction of the hub we are committed to changing the way we work with centralised documentation, multiple chat platforms, latest Ligentia and industry news, links to other relevant websites and Ligentia software as well as customer dashboards.
This article will give you an overview of the Hub's key functionality and how to get around platform.
The home page of the customer hub can be accessed by the following URL: https://customer-hub.ligentia.com
The main page of the customer hub will look like the following, please sign in through the top right corner to access more detailed information. For details on how to sign in, click here.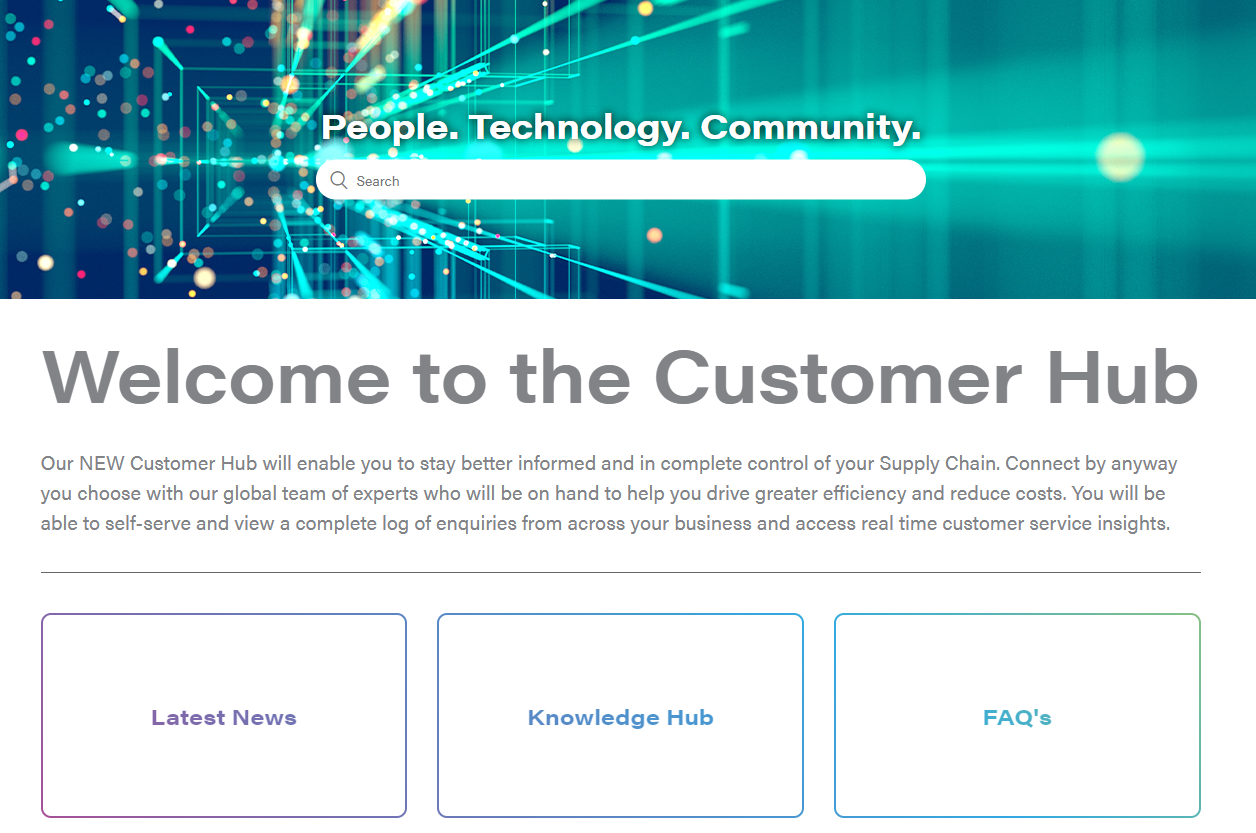 Once signed in, users will have access to more detailed information through the 3 extra tiles, a ticker will also be available presenting the latest news as per below screenshot: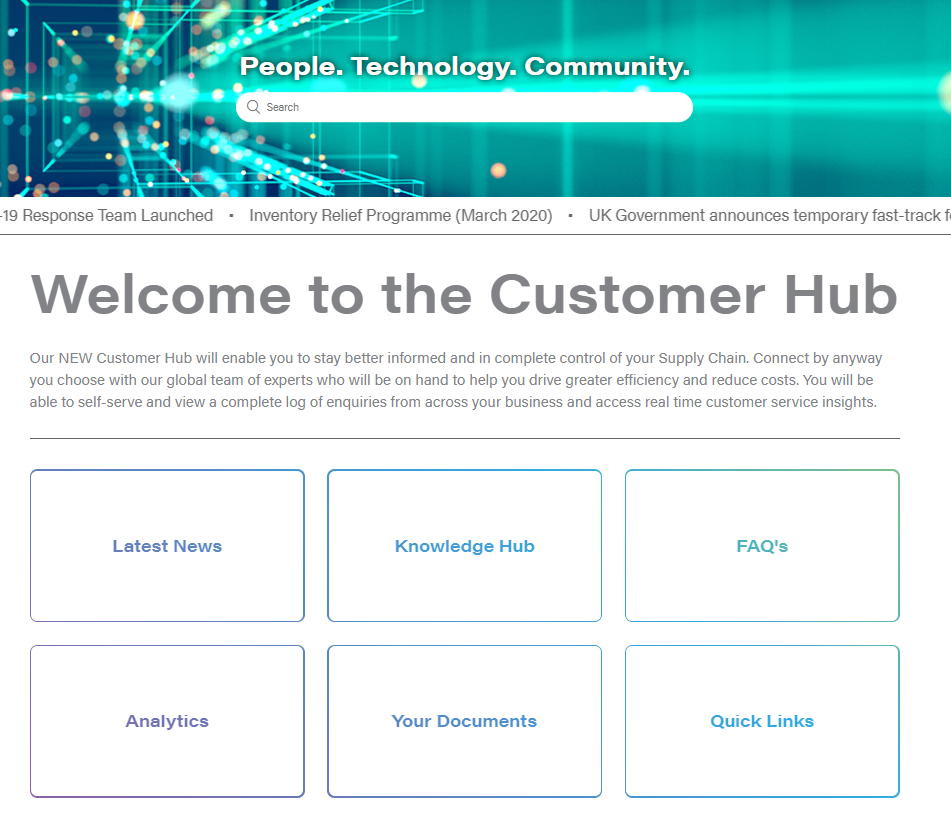 Here is the key information you can expect to see in each tile.
Latest News:
latest news at Ligentia as well as within our industry
Knowledge Hub:
Detailed overview on our main service, technology and expertise
FAQ's:
A knowledge based on the most frequently asked questions including a glossary on our industry acronyms
Analytics:
Our customers have access to Customer Succcess, Analytics and PO management dashboards through this tile
Your Documents:
Documents specifically for the signed in users, this will include KPI packs, SOP's and Ligentix User Guides
Quick Links:
On here users can access the various PO management, shipment tracking and generic websites. There are also options to access various industry websites.
The customer hub has it's very own search engine where you can search for key words to take you to the related information. Try searching key words like below to take you to the information you're looking for:

You can receive email notifications when a a new article is uploaded or updated, please be sure to use the 'follow' button, please note you can follow a specific article or full section, for more information on this - please click here.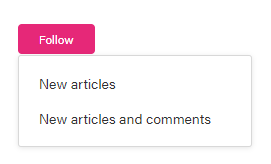 You can also monitor your submitted tickets on the customer hub. To do this, navigate to the 'My Activities' section on the customer hub:

Once in the 'My Activities' section you will be able to see an overview of all the tickets you have submitted. You will also be able to respond to these tickets through the customer hub: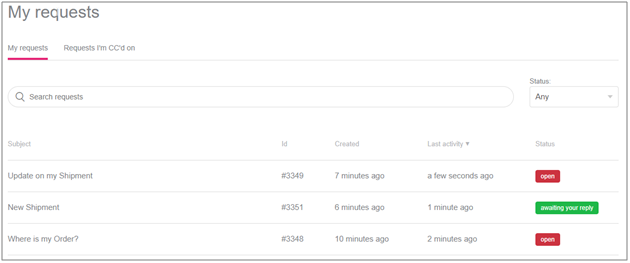 We are also excited to announce you can contact us via the following platforms:

We are keen to receive feedback as well as hear about any ideas you have to improve our customer hub, please feel free to leave us feedback through clicking here. We will also be constantly updating the Customer Hub with content and new functionality, to ensure you're fully in the loop with new content, please ensure you're following the relevant sections and articles, new functionality will also be communicated to you via the various Ligentia teams.