This guide documents the features and functions of your Ligentia customer hub. Your customer hub will be specifically tailor to your needs making it easy to find the information you want 24/7.
The home page of the customer hub can be accessed by the following URL: https://customer-hub.ligentia.com
The main page of your customer hub will generally look like the following: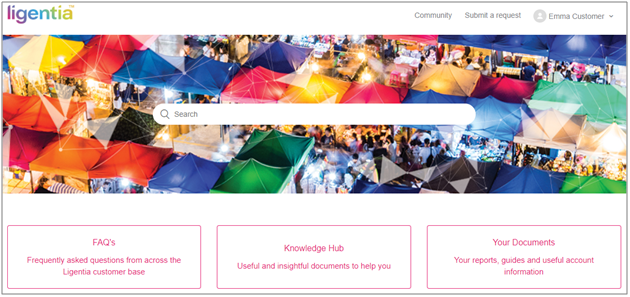 The three main sections of the customer hub are the FAQ section, Knowledge Hub and Your Documents area. In the FAQ section you will find common questions relating to the services and infrastructure we provide. You will also be able to self-serve using the guides available in the FAQ section. In the 'Knowledge Hub' section you will find information such as blog posts relating to the freight industry. Documents such as your KPI packs can be found in the 'Your Documents' section of the customer hub.
All three sections of the customer hub are constantly being updated and kept current by the team at Ligentia, with the aim of providing easy access to the information you require. In addition to this, you can also raise a ticket through the customer hub. To do this click on 'submit a request' at the top right hand corner of the customer hub home page:

Following this you can fill out the general enquiry form to submit a general request: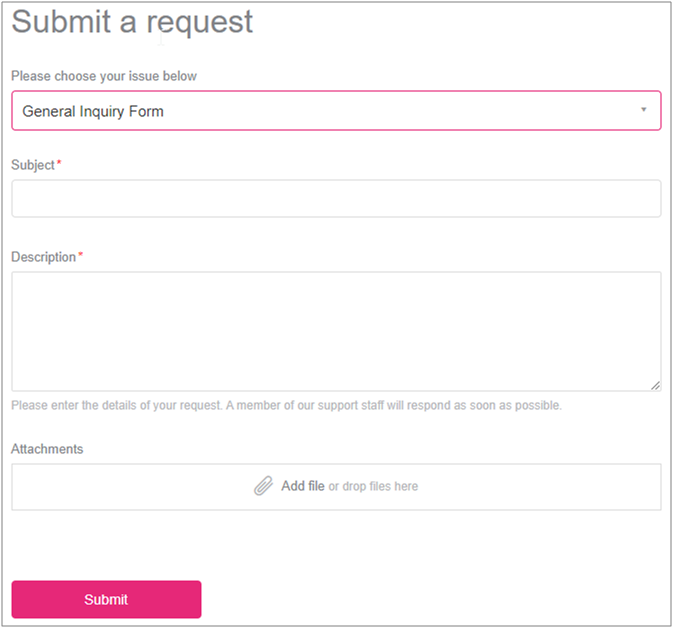 You can also monitor your submitted tickets on the new customer hub.  To do this, navigate to the 'My Activities' section on the customer hub: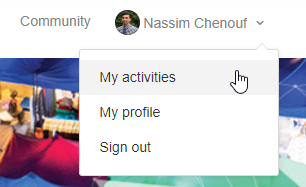 Once in the 'My Activities' section you will be able to see an overview of all the tickets you have submitted. You will also be able to respond to these tickets on the customer hub: