The dockworker strike at the UK's Felixstowe port was scheduled to end yesterday but eight days of inactivity shows how the work to dig out from the resulting cargo pileup is just beginning.
The average number of days that export containers spent at Britain's busiest container gateway almost doubled last week, according to data released Monday from FourKites.
On 21 August, the day the strike began, export shipments waited 5.2 days on average but that figure stood at 9.4 days — an 82% surge — as of 26 August, according to FourKites. By comparison, the wait for export shipments at northern Europe's biggest ports rose by only 9%.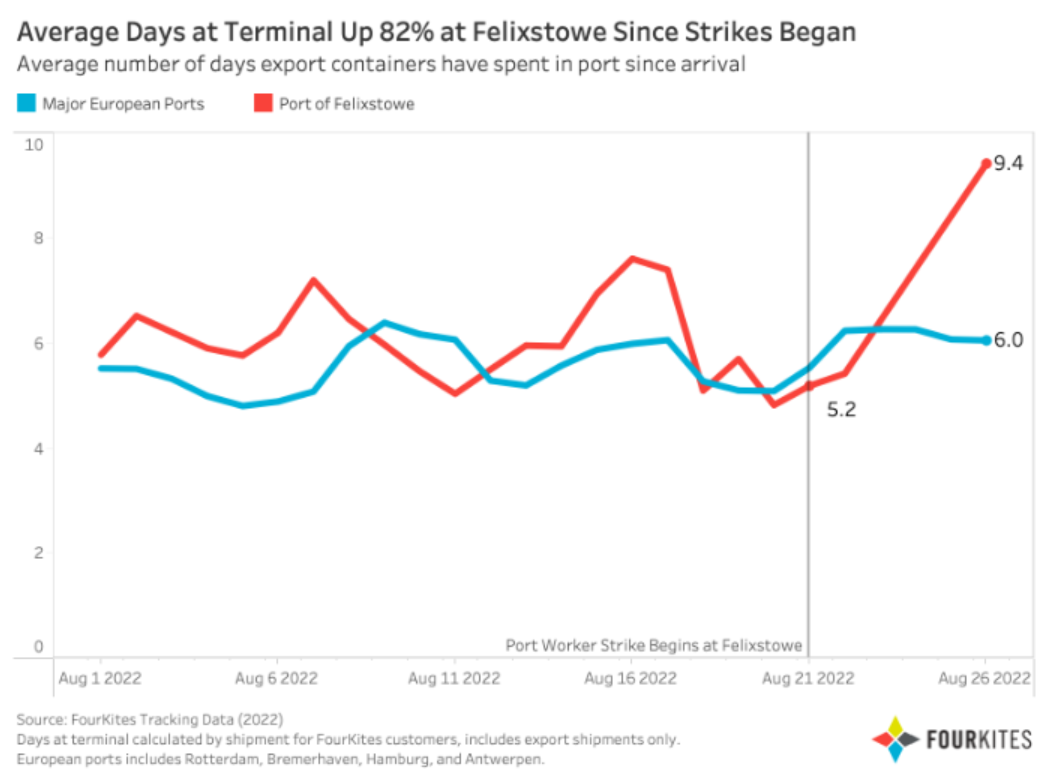 As of mid-morning Monday — a bank holiday in the UK — it was unclear what the union's next move will be. Some container vessels were rerouted to other UK or European ports, so shipping delays will last at least several days if not a few weeks.
Source: Bloomberg